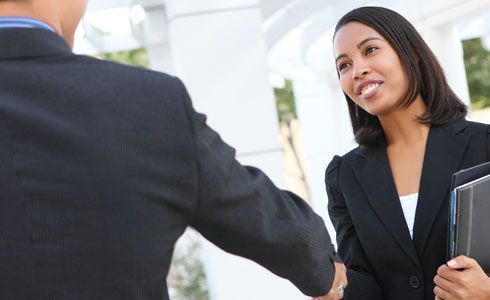 So you have an interview coming up for a job in Banking? Ok, so let's start with the basics… in simple terms the purpose of the interview is to ascertain your suitability for the post and to determine if you possess the necessary skill set. You will be asked questions designed to gauge your interest, motivation and dependability and to see if you have what it takes to achieve success in the Banking sector.
What to Expect in Investment and Retail Banking Interviews
The recruitment process in banking is highly competitive and you will be expected to attend at least two interviews. You will most likely have to attend an Assessment Centre and complete Psychometric and other interview tests and exercises. In the formal face to face interviews, your interviewer will ask as many questions as they deem necessary to sufficiently vet you as a candidate and you should prepare yourself for a wide range of questions.
Generally, a banking interview will commence with some very basic questions about your experience, educational background, career goals, motivation and reasons for applying. The subsequent questions during the interviews will pertain to your skills and you should expect Competency Based interview questions exploring your problem solving skills, analytical skills, ability to communicate at all levels, aptitude for dealing with clients and numerical ability. Higher level posts should expect questions relating to Leadership, Team Building, Strategy Development and Implementation and Change Management.
Sample Interview Questions for Investment Banking Jobs
Here are some potential questions commonly asked in interviews for Investment Banking roles:
Why have you chosen a career in Investment Banking?
What core skills would you say are essential to succeeded in this Investment Banking role?
What makes you an exceptional candidate? Why are you better than the other candidates we have seen today?
Can you detail your financial modelling experience?
Your role will involve advising companies on mergers and acquisitions and appropriate capital structures.
Tell me what would you say are the main drivers for an organisation to pursue an M&A strategy.
Imagine I represent a new client, a mid-sized private corporation and I approach your firm asking you to value the company. Please talk me through the various methodologies you would use when valuing this company and how would you advise me.
What is your understanding of the term EBITDA and what would you say its primary uses are in a corporate finance environment?
Imagine I am a prospective Private Banking client and I call you with the intention of opening an account. Talk me through the initial conversation you would have with me, what approach would you take to ensure I became your customer.
What is an IPO and why would a company want to go public?
Talk me through an interesting story you have read in today's Financial Times.
Arrive at your interview fully prepared and 100% confident with InterviewGold. Find our more here »
Sample Interview Questions for Retail Banking Jobs
You can expect similar general type questions to open up the interview and depending on the level you are applying at more technical questions can include:
How would you deal with a customer who came to the branch to complain?
How would you give excellent Customer Service in a face to face transaction in a Bank branch?
Working in a Banking environment requires strong mathematical abilities. How would you rate your numerical ability?
What steps would you take to nurture commercial awareness and a sales focus within this customer service team?
As a bank manager how would you achieve consistency in the quality of servicing across such a large team?
The ability to analyse complex financial accounts and present the situation to Credit Assessors and External Auditors is an essential requirement of this role. What experience do you have with this and what skills do you bring which will help you succeed in doing so?
We are looking for someone who can develop innovative practices and services to ensure a competitive edge over our banking competitors. Are you a creative person and would you view this a challenge?
In addition you should prepare for Competency Based Interview Questions as these will form a large part of your interview.
How To answer Banking Interview Questions
1. Be aware of the core skills required skills
In your answers, keep in mind that you will need to exhibit the key skills the recruiter is looking for. For example, both an investment bank and a firm seeking an equities analyst will want employees who demonstrate both the interpersonal and analytical skills required to excel in those positions. Other types of banking positions, such as that of a broker, focus heavily on sales and require superior marketing talents.
2. Provide examples that are relevant and match the required skills
In addition to being skilled with numbers, a banking candidate must excel at analysing financial date. This information is used to make decisions and to deliver timely information to clients. Excellent communication skills, self-confidence and an ability to perform under pressure are indispensable qualities in the high-stress arena of banking. During the recruitment process, you should demonstrate your skills using examples of previous achievements and experience.
3. Showcase considerable knowledge of the Banking industry
You will be required to demonstrate a solid working knowledge of banking structures and principles, particularly if haven't had a prior banking position. You should also show that you are well-versed in financial politics, market trends, macroeconomic forecasts, and business transactions. This requires you stay up to date on happenings in the business and financial sector.
4. Show your determination and enthusiasm
You must understand going in that is exceedingly difficult for a novice to gain entry into the investment banking business. For this reason, you will have to be very aggressive in seeking employment opportunities, but only after you feel that you have become a solid candidate. Ultimately, your success will hinge on how well you communicate with colleagues and clients, and how assertive you are.
How to Succeed in your Banking Interview
For detailed answers to these and the most common Banking Interview questions asked in interviews at your level have a look at the InterviewGold online training system. You will learn just what questions you are likely to be asked and you will know exactly what to say.