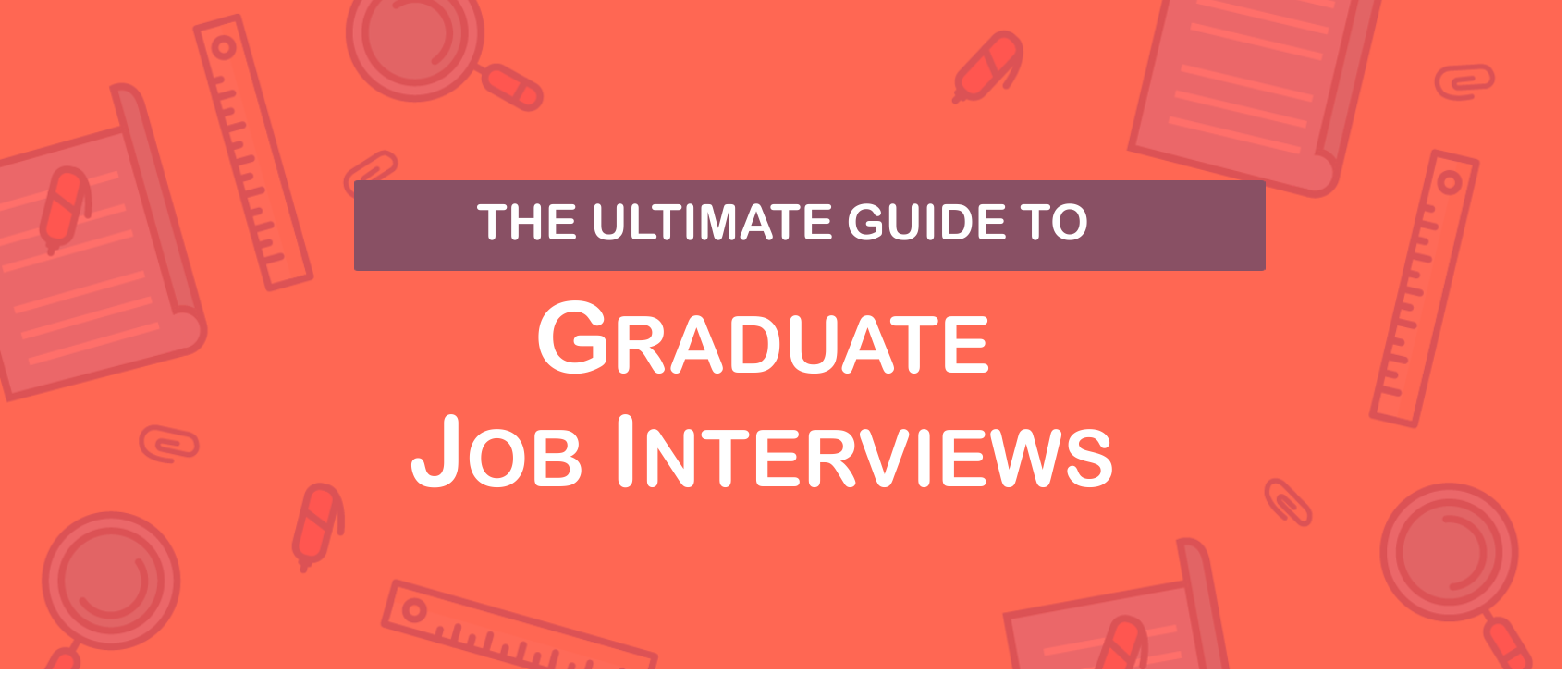 Here you will learn possible interview questions that might be asked of graduates or school leavers and get sample answers.
Graduate interviews are special as the interviewer understands from the outset that you may have little actual work experience. As a result the interview questions asked gauge your understanding of the real world, while at the same time determining if you fully understand what it takes to successfully maintain a job. You may be asked graduate interview questions intended to discover your true ambitions, and to ascertain whether you exhibit desirable personality traits like punctuality, reliability, focus, organization, works well with others, etc.
Your knowledge of the work
The interviewer may also present you with a common real-life scenario and ask your opinion on how you would handle it. Graduate interview questions of do not have a correct or incorrect answer, but instead are designed to shed light on your thought processes in general. We recommend that when you answer such questions to provide a thoughtful, creative, intelligent answer that conveys your ability to apply logic to a variety of situations. Your interview answers will also need to show the desired competencies through clear examples.
Common graduate interview questions and answers
Here are some graduate interview questions and answers asked frequently in interviews. Before reading the answer guide, take a moment and see how you would have answered and see how well it compares.
Q1: Why did you choose to go to this particular university?
Interviewers like to open with this sort of question, as it gets the student to discuss a topic which they already have familiarity with.
This question is also designed to gain insight into the job candidate's decision making process. The interviewer will want to know if significant planning went into the decision, and whether or not this school was the candidate's initial choice.
Show a clear connection between your choice of subject and your chosen career path.
Your interview answer should demonstrate that you had a well-thought out plan from the beginning, and that you implemented it to achieve your goal. This will suggest to the interviewer that if you have the ability to translate these favorable characteristics to an actual workplace, you have what it takes to be an effective, responsible, and productive employee.
Q2: Why did you opt to study these specific subjects in school / university?
Interviewers ask this question to see how well you have planned your curriculum and ensuing career path, in addition to seeing if your studies and the desired job correlate in any way.
Your aim is to clearly show that you have carefully chosen your subject matter with an eye towards future employment, and not just thrown together a hodgepodge of classes.
This question is also useful in determining whether you are passionate about your field of study, or just in it for the future earnings potential. You should take this opportunity to discuss at length what drew you to your chosen career choice, and express your desire to succeed in it.
Q3: Your degree is not relevant for this role. Do you see that being a problem?
Out of the dozens of degree courses that most colleges and universities offer, only a few directly correspond to the actual workplace. For example, an individual taking a position in the legal field who studied history in college might have had no exposure whatsoever to law while in school. Similarly, there are graduates with highly regarded degrees in art and design who are perfectly content working in fields such as customer service, finance, and other non-related sectors.
Your interviewer is fully cognizant of this situation, and poses this somewhat awkward query to measure how you respond to pressure. Although the tone of a question like this can easily interpreted as negatively or critically judging your studies and chosen profession, you should resist the temptation to turn defensive.
Instead, you should place emphasis on all of the 'transferable skills' you have obtained while pursuing your studies, and talk about how they can aid you in any job. Also be sure to highlight how specific elements of your schoolwork have prepared you for the position, and don't neglect to make the interviewer well aware of your keen interest in working for the company.
Q4: Tell me how has your time in college prepared you for a career in our industry?
You will be asked this question in regards to the specific industry you are trying to gain entry to, and it's vitally important to demonstrate that you have formed a solid understanding between those desired skills and your own college experiences. Be prepared to clearly show how your chosen subjects, academic accomplishments, and the position you are applying for can all be tied together. Also be sure to note any additional coursework or special projects you took on that have enhanced your prospects of success in your specified industry. Developing and writing theses, completing essays, membership on an academic team, analyzing dating and formulating conclusions, and scoring high marks on exams demonstrate considerable mental aptitude which can be applied to any industry.
Note that the interviewer could also be seeking to discover whether you have explored the possibility of working in other industries prior to making your choice, or if you have always had your sights set on this particular one.
Q5: How would your teachers describe you?
The best way to answer this question would be to pretend that the interviewer instead asked you, 'What would you regard as your strengths?' and model your response based on question #3.
Keep in mind that the interviewer probably isn't interested in hearing what a quick wit you have, or how you excelled in athletics unless those traits are outlined in the job description. What they are in fact looking for is evidence that you are willing and able to succeed in this position, and become a valued member of the organization.
Q6: How would you say your qualifications will help you contribute to this role?
This question is intended to gather your opinion on how applicable your studies up to this point are to the desired position. The ideal answer will show a significant correlation between the requirements of the job and your academic qualifications.
In the case that your studies were indeed divergent from the desired position, you can still expound upon the general skills that you have acquired while in college that is beneficial to the job. In particular, you should note things like report writing prowess, computer literacy, and excellent verbal and written communication skills.
Get More Graduate Interview Questions and Answers
Want to know the question that will be asked in your exact interview? Want winning interview answers to every question? InterviewGold is the leading online interview training system, with content specific to graduates. Best of all it is job specific so you will know just what to expect in your interview and you will quickly and easily learn how to succeed and get the job you want.
With the InterviewGold online interview training system you have access to a comprehensive database of interview questions with answers. Best of all, accessing those most relevant to you is easy; just select your job and level and it will show you those most likely to arise in your actual interview.
Click here to more about the InterviewGold Online Training »