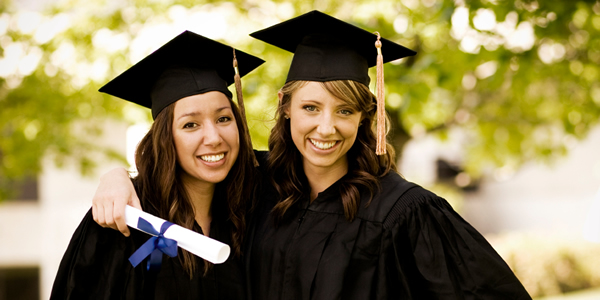 Have you just graduated? Facing the World of work for the first time and want some top job interview tips?
Welcome you to these exclusive job interview tips for new graduates provided by the team of coaches here at InterviewGold. We have helped thousands of graduates get top jobs and negotiate the very best positions and we look forward to helping you too. See how we can help you win the job you want.
Success will depend on how well prepared you are for the interview and how effective and up to date your interview skills are. Get those factors right and  instantly you get yourself into the top 10% when it comes time for the interviewer to evaluate the candidates and make the job offer. To help you get into the top 10% here are some  of our top interview tips along with some key advice to help boost your chances of success.
1: Discover their problem and be the solution.
Imagine I interview five candidates, four of whom give a good interview talking me through their experiences and accomplishments. The fifth however goes further and tells me what they are going to do when they  get into the job, what they  are actually planning on delivering and how.
Without doubt this is the candidate I am going to choose!
An employer is recruiting because they have a problem. If you are able to convince them that you are the solution to that problem you WILL get the job. So how do you do that? Simple…Research, Research, Research.
Is the employer struggling with increasing turnover? Are they looking to expand into a new market?  What are the latest developments in their industry or sector? What do last year's company reports tell you?
Discover their problem, be the solution and you WILL put yourself at the top of the list.
2: Tell the interviewer what they want to hear.
You have to remember that the interviewer's  time is limited. When I'm interviewing, I may have another eight or ten graduates to interview after you and the better prepared you and your answers are the more likely you are to end up at the top of my list.
I'm looking for someone who arrives knowing what to expect, has an idea of the questions and how their experience or education will help them carry out the responsibilities in the job description and will  give me the information I need clearly and succinctly.
And what I want more than anything is for someone to show me, to prove to me that YES, they can do the job and YES they can do it better than any other candidate.
3: The two magic words every interviewer loves
Here is a great interview tip not just for new graduates but indeed works great for any applicant.
When a candidate is giving an answer, I have to be able to trust what they are saying.  For example, if someone says to me 'I am an excellent communicator", at that point I have no way of knowing whether this is true or not. I have to take it on face value. However if the candidate then carries on and provides evidence to back up their claim and if I am convinced that evidence is valid, then they become instantly believable in proving to me that they have the experience and skills needed to do the job.
The most effective way to do this in an interview setting is to give examples and that is why the two words 'FOR EXAMPLE' are loved by interviewers. With a well structured example, I can instantly see how skilled the candidate is and I have evidence that they can do the job.
4: Avoid the interview mistake made by 90% of new graduates
We've carried out countless job interviews and have been continuously disappointed by how inadequately prepared so many candidates are. Research shows that almost 9 out of 10 job applicants do not prepare properly for their interview.  It's not just new graduate job seekers but some of the most senior managers we interview have turned up poorly presented, unsure of how to answer and lacking in essential and effective interview skills.
Research shows that just 27% of candidates spend their preparation time practicing  interview questions and 26% confess to little or no time at all researching interview training.  In summary preparation is key and this must include practicing answering interview questions. Read on to learn more.
5: Proper Preparation Results in Perfect Success
There really is no excuse! You've spent time working on your CV, written several versions of the Cover Letter and saved the application form offline to make sure that you are selected for interview so why throw all that away by leaving the interview to chance?
My advice is to start the preparation as soon as possible during your job search. It will help you to know which roles to apply for just by having spent time detailing your skills, strengths and achievements, what you bring to a role and how you describe your career progression.
Proper and effective interview preparation is essential whatever level you are at and whatever job you seek and it needn't be a hard or arduous task.
6: How You Can Win the job in the first 30 seconds.
An interview is more than just questions and answers and the interviewer will be making a decision based not just on the answers you give but on a whole range of non-verbal signals. Recent research has shown that in terms of our tendency to form impressions:
55% is based on appearance, 38% on tone of voice and 7% on the words being said.
When this is coupled with the fact that a decision can be made in the first 2 minutes of a job interview and possibly in the first 30 seconds it goes without saying that first impressions can have a huge impact. As a new graduate you can use this information to your advantage.
How We Can Help You Succeed In Your Interview
Whether you are having difficulty getting that first job or perhaps you are struggling with Competency Based Interviews, we are here to help.
Learn about our Easy Online Interview Training