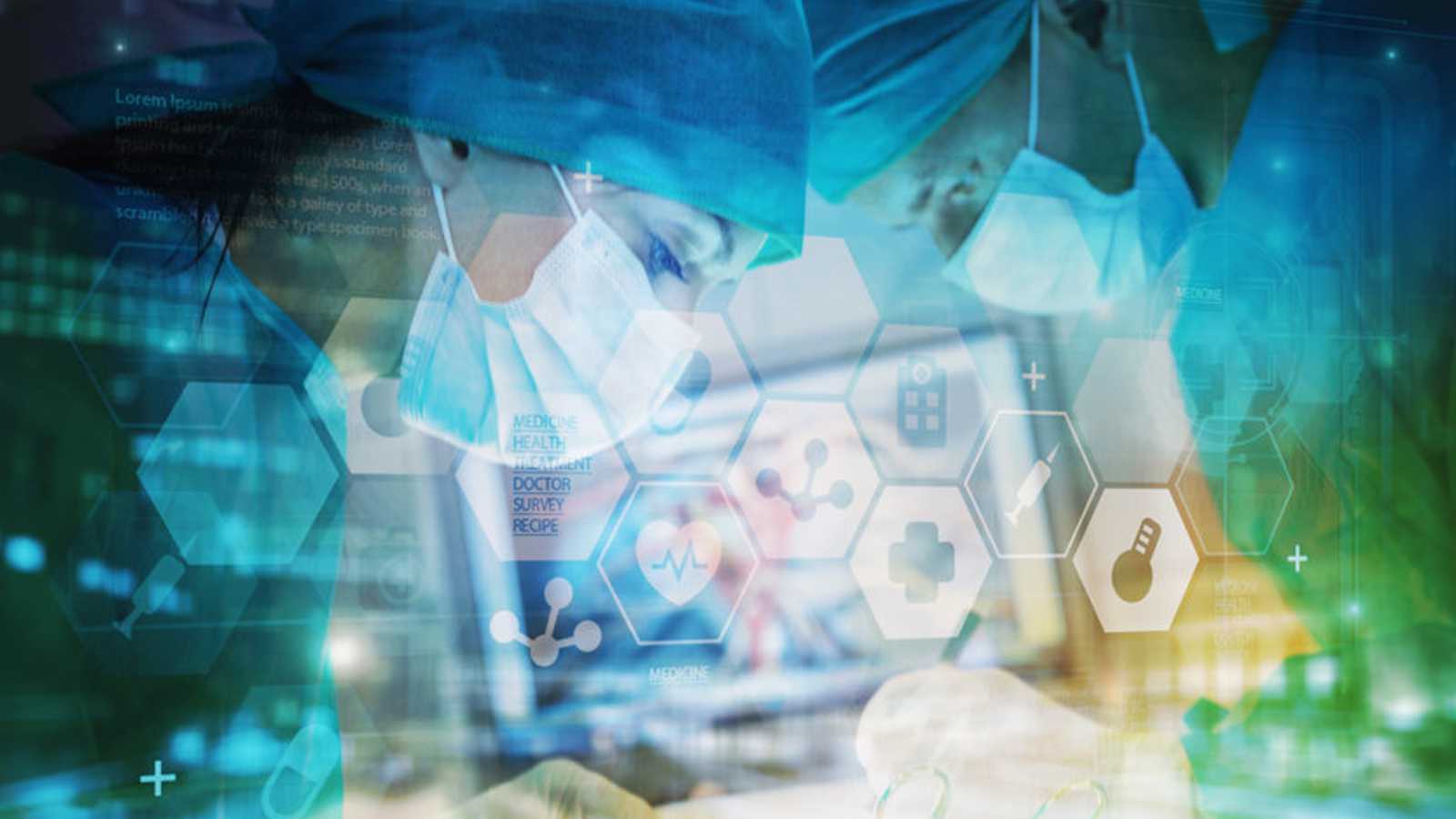 Have you got a nursing interview coming up in 2021?
Maybe you are starting your nursing career and want to know what to expect in your interview? Perhaps you are moving up in your career and looking for band 6 interview questions. Or maybe you would like advice how to how to answer successfully and get the job?
Looking for Interview Questions Band 5, 6, 7, 8? Well, you have come to the right place.
I have recruited for many nursing and healthcare positions in the UK both in the NHS and in private. I have created interviews for jobs ranging from healthcare and nursing assistants, staff nurses at all grades, practice nurses, district and community nurses and nurse team leaders and managers.
I am aware that for many nurses, the interview can be a daunting prospect and in fact, the fear of interviews puts many off moving to different trust or applying for a new job. Sadly, they miss out on potentially great promotions, increased salary, and more interesting roles and this need not be the case.
This detailed article includes a guide to the types of interview questions for bands 5, 6, 7 and 8+ and we detail what to expect in nursing job interviews in 2021.
How to get a job in Nursing in the NHS – 2021 Update
2021 is a unique year to enter nursing due to the aftermath of the COVID-19 pandemic and the impact on EU workers after Brexit. Due to shortages in nurses, the Government are now offering £5,000 a year to train to enter the profession.
Most nurses in the UK still qualify to work by completing a nursing degree. You will choose a degree that is specific to the type of nurse you would like to become. Unlike many degrees, the chances of gaining a job once qualified is high. 94% of students get a job within six months of finishing their course.
However, as announced in the Queen's Speech in 2021, the Government is putting more emphasis on apprenticeships. The Registered Nurse Degree Apprenticeships (RNDA) offer a more flexible route into nursing, as they do not require full-time study at university. You will be employed as an RNDA, and your employer will release you part-time for study.
When you finish studying, you must register with the NMC, which will allow you to practice as a nurse in the UK. Job opportunities will then be posted on the NHS website.
How to prepare for a Nursing job interview – Key tasks for band 5, 6, 7 and 8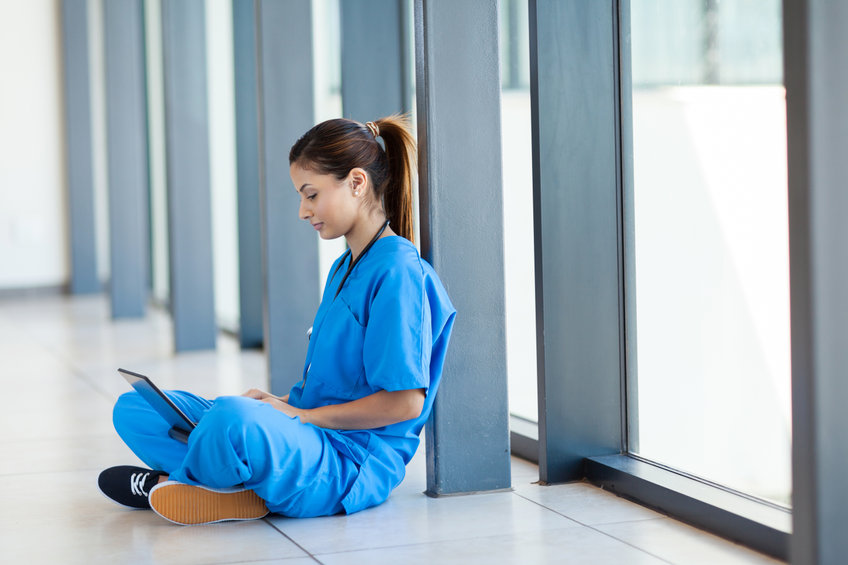 In nursing, as in most professions, the trust or hospital you hope to work within will have its values and mission. There will also be pain points that they are looking to overcome. If you can speak to these in an interview, you are likely to interest them.
Therefore, you should research that organisation inside and out. You might also want to be 100% on top of what is happening in the NHS. 2020 and 2021 have been a momentous time in the medical sector, and you will need to handle these issues.
While the thrust of the interview will be assessing your character and your suitability for a role as a nurse, you will also be tested on your technical and practical knowledge. Making a basic error in medications could be the end of your interview.
Yet, most at test in the interview for a nurse is your character. The role of the nurse as a carer requires someone who can listen astutely and address comments calmly. Rehearsing answers to scenario questions, where you have to listen carefully to the subtleties of an incident, will help you here.
What should I expect in my nursing interview?
When you are called for an interview, you will be asked questions by a panel. It is best not to assume that the panel are fully versed in your application or the details of your CV. Consequently, you need to use specific examples from your experience to support your answers.
When selling yourself to this room of strangers, you need to show them how you achieved the positive outcomes you suggest you will offer them.
The panel will be looking to see if you are fully aware of the needs of the role you have applied for and how it fits into the wider NHS. They will also expect you to show that your values align with the NHS and understand the current issues and demands on the service.
As with any role but most especially with nursing, your first impression will matter. Yours is a person-centred role, and you need to gain the trust of all quickly. It won't be easy to shift perceptions if you appear late, ruffled, or dressed inappropriately. As a nurse, you need to demonstrate your reliability and professionalism more than in any other profession.
Considering the COVID-19 emergency and social distancing restrictions, many NHS interviews will be by video software such as Whatsapp, Zoom, Microsoft Teams, FaceTime and others. Get details from your manager or the recruiter so that you can be ready and prepared.
Common interview questions for nursing bands 5,6,7 and 8
So, what types of interview interviews should you expect in your nursing interview for 2021?
If you are being interviewed within the NHS today, you will more than likely be asked to take part in a formal interview in front of a panel. Due to Covid-19 your interview will be held within safety guidelines and may be conducted online.
Your interview questions will be a combination of traditional and competency-based in the form of a blended interview exploring your skills, qualifications and experience.
Nursing interview questions will normally follow the job description relevant to your band and the main categories are:
Clinical
While clinical skills are normally explored via written tests, you may find they ask some during the formal interview too. These may be hypothetical or direct.
Here is an example of both:
Q. On your rounds you notice that one of the newer staff nurses in your change has incorrectly administered medication to the patient. What action would you take?
Q. What do you know about the sepsis six bundle?
We generally find that clinical questions are covered in some form of test pre-interview. Having said that they may put you on the spot in the interview. However, we find that most candidates can answer these clinical questions easily as they will relate to the day to day care being provided.
Professional Values and Ethics
Expect interview questions exploring your ability to adhere to the NMC Code of conduct. These can be in the form of scenario based or competency-based questions and to prepare you should download and read the updated code which is available from the NMC website here.
Previous Experience
The interviewer will ask questions based on your experience as shown on your CV. For example, interview questions for Band 6 and above will explore your ability to manage a team, delegate tasks and take on greater responsibility.
Training and Qualifications (CPD)
In this category you should expect interview questions exploring your understanding of governance, clinical effectiveness, NHS and Trust targets as well as your ability to keep your skills and knowledge up to date.
Core Competencies
These interview questions will be designed to see whether you have the key skills and aptitudes required and will be in the form of competency-based interview questions. Expect questions exploring the following:
Communication Skills
Leadership
Developing Self and Others (Personal and People Development)
Health, Safety and Security
Changing and Improving (Service Improvement)
Equality and Diversity
Decision Making and Problem Solving
Quality Care
Teamwork
Personality, Motivation and Coping Skills
Your reasons for applying or for choosing your area of specialisation and how well you deal with difficult situations such as the death of one of your patients.
Key Areas and Hot Topics
The following four areas are key right now and you should expect questions exploring your understanding and your ability to apply guidelines in your daily practice.
Covid-19 (Coronavirus)
Infection Prevention and Control
Duty of Candour
Mental Health Services
Health and Safety
Equality and Diversity
Safeguarding
And many more
In any one interview, I would expect about 12 questions or so. As you can imagine, they cannot explore all of the areas above hence some will be covered by the written test.
Let's look at these in a little more detail as they relate to each band.
Band 5, 6, 7 and 8 sample interview questions common to all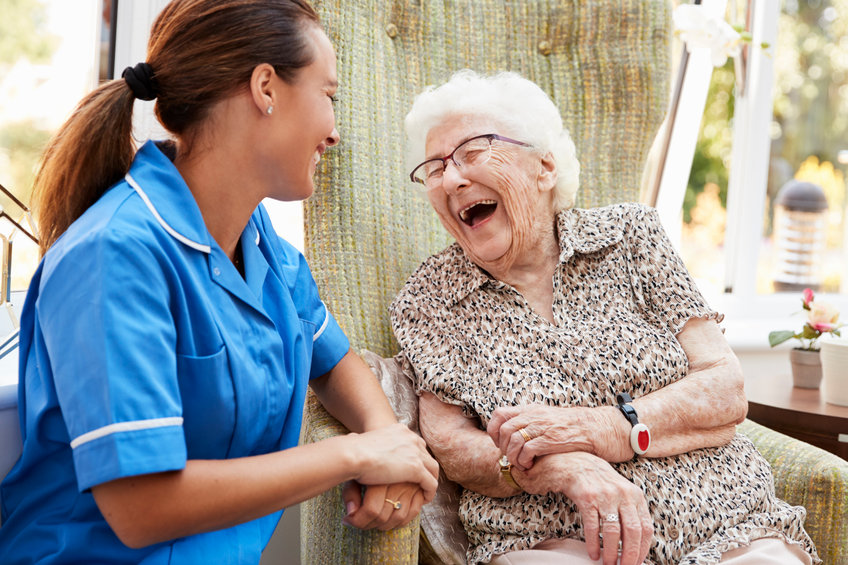 There are some interview questions which will be common to all bands. These have been around for many years and you should prepare perfect answers for each. Have a look at our article here to learn more about the top 10 interview questions in any job.
Later we will detail interview questions for each of the bands 5, 6, 7 and 8 however here are some common and interesting questions we have heard being asked recently.
1. "Tell me about yourself" question in a Nursing Interview
This is our number 1 question, not just for nursing but all posts. So, if it comes up for example as one of your band 6 interview questions here is a tip to help with answering.
Having one standard answer to this question for all nursing posts won't serve you well. It would be best to adapt what you say to what you know the interviewer is looking for, and their values and pain points will shape this. It will also be clear in the person specification.
Avoid general statements and fix everything in specific examples and stories from your experience when answering the question. Ensure this experience is relevant to the nursing speciality you are applying to.
Keep focused on answering this question about yourself regarding how your character helps you be the best nurse possible. Be honest and transparent about your nursing experience in its challenging moments and how you have risen to these times.
Read more: We have sample answers to this question in the InterviewGold for Nursing online course. Join today and get nursing questions for your band plus answers along with a range of modules helping to excel in your interview and get the job.
2. What is your understanding of the 6Cs in nursing?
When looking to be a nurse, you need to demonstrate you possess the six Cs of nursing values, care, compassion, courage, communication, commitment, and competence
When shaping your answers to interview questions in your nursing interview, try coming back to these ideas time and again.
Depending on your level they may ask a more general question such as 'Which of the 6Cs do you deem is most important?' When giving an answer you must mention the equal importance of all however you can then give an example of when you demonstrated them in your work with emphasis on perhaps 2 or 3 in particular.
3. Tell us about a time when you showed true compassion when dealing with a patient.
Following on from question 2 you may be tested with scenario-based questions selectively for example this one relates to compassion. A recent experience is best one which shows your ability to bring compassion to a situation perhaps dealing with a patient and or their family.
For these types of questions, you will need to use the STAR or IPAR formula to structure your answers and your example will need to be clear and strong enough to demonstrate the quality you are being asked about.
4. How do you expect proposed changes will impact on your ability to provide quality care?
Remember there may be questions certainly from Band 6 and above regarding NHS Hot Topics, for example, Mental Health issues, Funding, the Charlie Gard case.
Less likely, you may even be asked about older issues and how they continue affecting your daily care such as the Francis report. So while rare it is worth spending a little time on these hot topics even those which now seem out of date but may still be part of your nursing protocols.
You must keep your knowledge and skills up to date and you will be asked questions related to the 6Cs and NHS Hot Topics.
Band 5 Interview Questions and Answers
For nursing posts at Band 4 to 5 including staff nurses, nurse practitioners in adult, children, disability and mental health you should receive an update and an invitation if you have passed the initial shortlisting.
Your invite may state that you are being invited to an assessment day, where you will take part in a number of computer-based tests specifically:
Literacy Tests: Your literacy test may be based on a patient scenario and you will be asked to document the actions you would take.
Numeracy Test: At band 4 and 5 the maths tests usually involve drugs calculations. The questions are usually relatively easy and may ask you to convert or calculate quantities or work out how long it takes for a drug to deliver.
For example, here are some typical maths-based band 5 interview questions:
Question 1: How long would it take for a litre of IV fluids to deliver at a rate of 150ml/hr?
Answer: The answer would be 6.66 hours or 6 hrs and 40 minutes.
Question 2: If you had 0.85ml of medicine in one syringe, 5.36ml of medicine in another syringe and 8.02ml of medicine in another syringe how many ml of medicine will you have in total?
Answer: 14.23ml
Question 3: Your patient weights 68.5kg and is prescribed Dopamine at 0.2mg/kg/day. What is the total amount of dopamine they will need?
Answer: 13.7mg
You will take part in a formal interview, which may take place the same day or at a later day agreed by you. Your interview will be in front of a panel, with a minimum of 2 people. Expect a blended interview with a combination of standard and competency-based interview questions.
Sample band 5 interview questions
1. Why have you chosen Nursing as your career?
2. What personal qualities do you bring which makes you an effective nurse?
3. Describe a time when you felt you gave optimum care to your patient. What did you do that made the experience so good for your patient?
4. You have made a mistake when treating a patient. What do you do?
5. Can you briefly talk me through your understanding of Safeguarding in a Nursing environment.
6. What guidelines and procedures would you follow regarding urinary catheter maintenance in order to prevent urinary tract infection (UTI)?
7.How would you say the 6Cs have improved the level of care you give?
8. What are you career goals within nursing?
9. What aspects of nursing in this specialty do you find most challenging?
10. Give us an example of a skill you have acquired recently which will be of use within this post.
* Questions taken from the InterviewGold Interview System.
Click here for more interview questions plus expert winning answers for your nursing interview from InterviewGold »
Band 6 Interview Questions – What to Expect
For senior posts at band 6 and above such as Senior Staff Nurse, Ward Sister/Charge Nurse, Specialist Nurse, Team Leaders, Deputy and Ward Managers your interview will be more in depth with questions exploring not just your ability to give great patient care but also to lead a team and manage resources.
As you are progressing into a Band 6+ post they will be interested in exploring your ability to support the senior team, to work as a team player and to lead junior nurses and trainees.
They will test your ability to manage the ward in the absence of the manager and so you will need to refresh your memory of tasks where you have shown leadership, initiative and excellent decision making, not just in terms of clinical situations but also when dealing with colleagues or with patients and their families.
Interview questions band 6 and above, will assess your ability to lead and mentor and carry out associated duties such as:
recruiting and developing nursing staff
overseeing induction and training programmes
implementing staff development initiatives
carrying out appraisals
dealing with disciplinary and performance issues
Sample band 6 interview questions
In addition to the question types mentioned above you should expect many of your band 6 interview questions to be competency based and behavioural based asking for specific examples or scenarios.
For example, how would you answer these band 6 interview questions?
1. Talk us through your reasons for applying for this band 6 post.
2. What have you learned in the past 12 months which makes you a suitable candidate for the position?
3. Walk us through your recent career and highlight relevant training and experience which will be useful to you in this band 6 post.
4. Talk us through an example which demonstrates your ability to deal effectively with emergency situations.
5. Describe a time when you used your communication skills to improve the care of one of your patients.
6. Describe for us a time when you used your leadership skills to resolve a difficult patient situation.
7. Tell us about a change you made to your working practices in order to improve patient safety.
8. How would you go about ensuring that you improve the quality of the care you give to your patients?
9. Tell us about a decision you made recently which had a positive effect on your patient's care.
10. How would you show Courage in your daily rounds. Give us a recent example.
* Questions taken from the InterviewGold Interview System.
Interview questions for International and Overseas nurses applying to the UK
The UK can now recruit nurses from a hundred more countries than before Brexit, as the UK Government could update its code of practice for international recruitment independently. The health minister reduced restrictions on overseas nurse recruitment because of the need to meet targets for new nurses in the NHS.
When applying in the UK is crucial to remember the need to be fully qualified and registered with the NMC, which will require you to pass a computer-based test and supply all relevant documentation. You will likely be asked to prove your English Language Ability as part of your application.
Once through the application process, your NHS Trust will act as your Certificate of Sponsorship that allows you to live in the UK for five years. You will also need to apply for a visa to work in the UK.
Finally keep in mind the above advice when it comes to your interview and as you move up the career ladder you will know better the interview questions for say band 5, 6 etc. and you will be in a much better position to get the role.
Answer your nurse band 5,6,7 and 8 interview questions with 100% confidence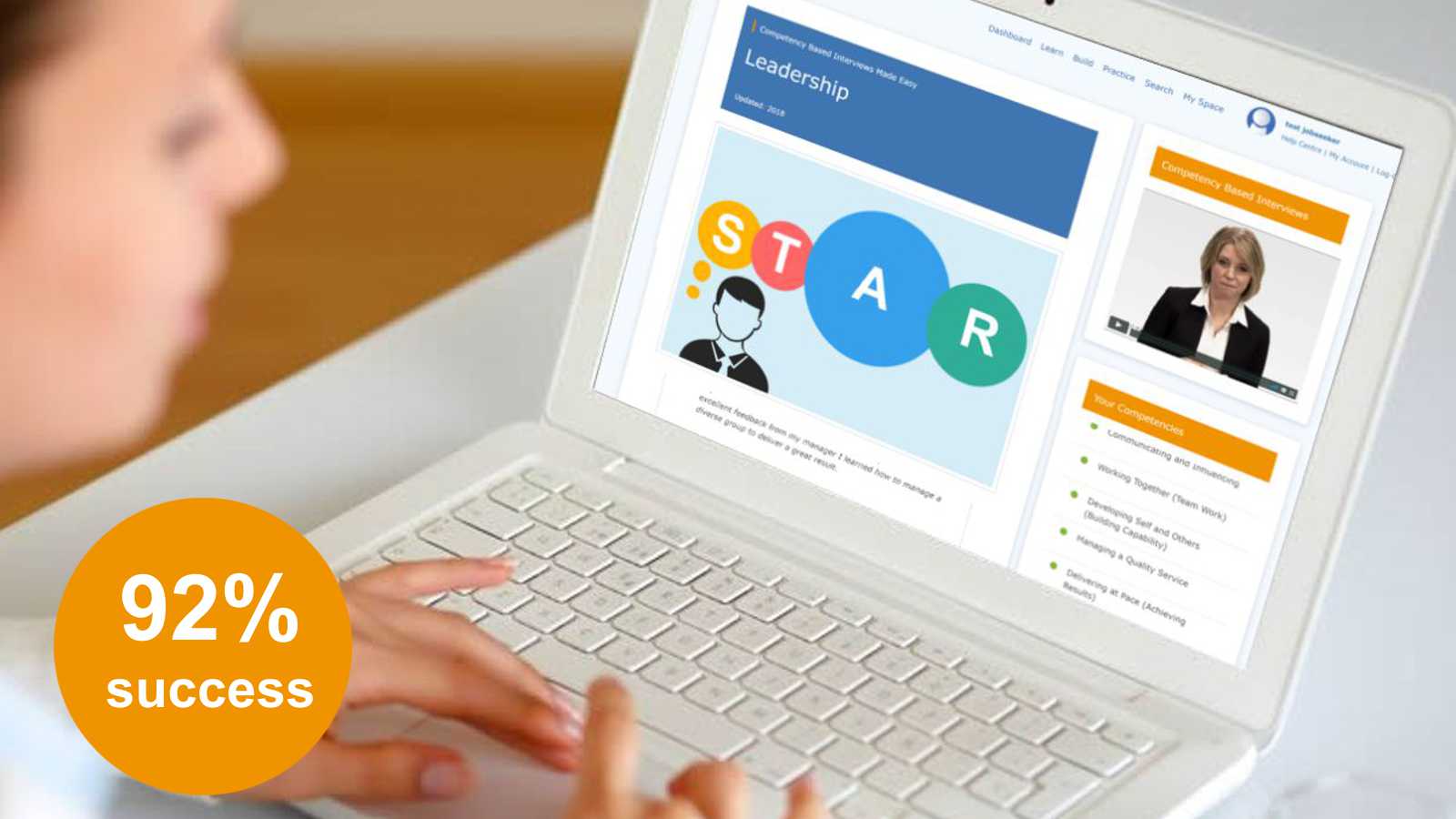 Score top marks in your nursing interview with InterviewGold online training. You get accurate interview questions for your band plus sample answers and detailed lessons all designed to help you practice and prepare.
It's online and so easy to use and you get instant access in seconds.
With InterviewGold for Nursing you will learn how to give brilliant answers that score top marks. Get the nursing job you want. Click here to get instant access today.