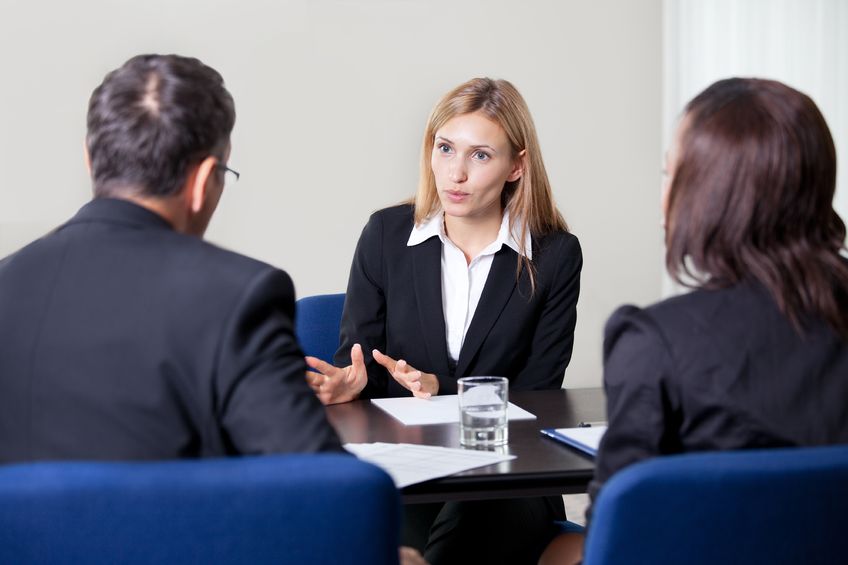 Management interviews are tough reflecting the varied nature of the role itself. As a Manager you carry significant responsibility whether it be leading a team of people, managing a budget or delivering a project and the interview questions you will be asked will be targeted with discovering how competent you are.
A manager is someone who helps to create and enforce not only current company policy, but also the company's direction for success in the future. At your manager interview your answers will need to display a significant degree of confidence and professionalism more than with any other type of interview. Qualities such as dedication, determination, and thoroughness are traits sought in good managers and your interview answers will need to show that you possess these. You will need to answer your manager interview questions with clarity and assurance in order to be allowed to join the important band of managers who help guide efforts and achieve goals within a company.
Common Management Interview Questions
Here are some common interview questions asked in management interviews. Take a moment and see how well you can answer them.
Talk me through your management experience
What is the most difficult aspect of a management role?
Tell me about a time when you had to make someone redundant.
How do you communicate goals so that all team members are in agreement?
Describe when you have made successful changes to established work methods or routines? Can you give some examples of when your initiative has helped improve a situation or solved a problem?
How do you generally arrive at your decisions? What is the process you follow?
If you don't have all the facts you need, how does that affect your decision making?
What process do you follow for solving problems?
How do you go about co-ordinating a team to work together?
Tell me about a time when you built a successful team?
Give an example where you have delivered a change management project.
How do you keep up to date with your business management education?
How do you intend to develop professionally?
How do you manage failures? Can you give examples?
How do you prioritise a day's tasks?
How do you build relationships with all those around you – colleagues, other managers, and customers?
How would you go about building a working relationship with a new customer?
How do you influence or persuade others to agree with your point of view?
How do you best satisfy your customers?
Do you know better than a customer what they want?
How do you think customers choose a product?
Follow Up Management Interview Questions
The interviewer will want to gain insight into your personality, ability and character and will ask follow up and probing interview questions. With regards to a specific topic, the interviewer might ask "What were you thinking/feeling," in order to get an understanding of your thought process. He might ask "What did you do/say?" to better comprehend more specifically how you handled a situation. He will also want to know how a situation ended, and whether the outcome was satisfactory. In your answer the key is to describe what the results were; this will show that your efforts were successful and will provide evidence of your actual ability.
Answers for Management Interview Questions
In your interview answers the recruiter will be looking for evidence of your skills. The best way to give evidence is through real life examples of situations you have been in. Here are some key areas to consider when creating your answers. Take some time and reflect on your experience where you have used these skills.
Developing Your Team
Building and developing teams is a vital skill for any manager and your interview answers will need to show that you can do this competently.  You will need to show an understanding of how the different attitudes and needs of individuals is crucial to developing an effective team mentality. Show how you have helped maximise the abilities of each team member although there may be a wide variation in skills and level of knowledge and experience. Talk about your experience of Diversity in recruitment and your ability to manage a diverse team
If you can help team members to become better at what they do, you will be recognised as an effective manager and earn the respect of others. This will enhance your chances of contributing more in the future and of furthering your career.
In your answers mention giving regular feedback for people as a useful way to keep staff appraised of their performance. Detail how you used the performance management process and staff appraisals, how you used these tools to improve performance and manage under performers. Feedback is essential to know where you are and how to best judge the way forward.
Motivating Your Team
Having recruited your team the key is to ensure that they perform effectively and motivation is another important part of a manager's job. You may be asked about tools and techniques you used to motivate your staff and your interview answers can detail what worked well for you and what didn't. Show how you varied your technique depending on the staff member involved; people are different; some are self-motivated whilst others may need constant encouragement.
The Importance of Delegation
The ability to delegate is vital for a manager and a key skill you may be asked about. When answering detail the decisions you made, why you choose to delegate, what were the objectives, and how you planned to monitor progress.
How to Prepare for your Management Interview
It needs to be stressed that attending an interview without having prepared fully is foolhardy, and this is especially true if seeking a managerial position. You should know as much as possible about the company you hope to join by doing a fair bit of research beforehand. Be prepared to give opinions and perhaps ask pertinent questions to show you have a genuine interest.
As a manager you will most likely have interviewed applicant so you know the routine and the common types of questions asked. Having said that, it is not always easy when on the other side of the table and especially so if you haven't been interviewed for some time.
For help in your manager interview have a look at the InterviewGold Online Training which contains a range of manager interview questions and answers. It will teach you how to interview successfully and give interview answers with confidence and authority.