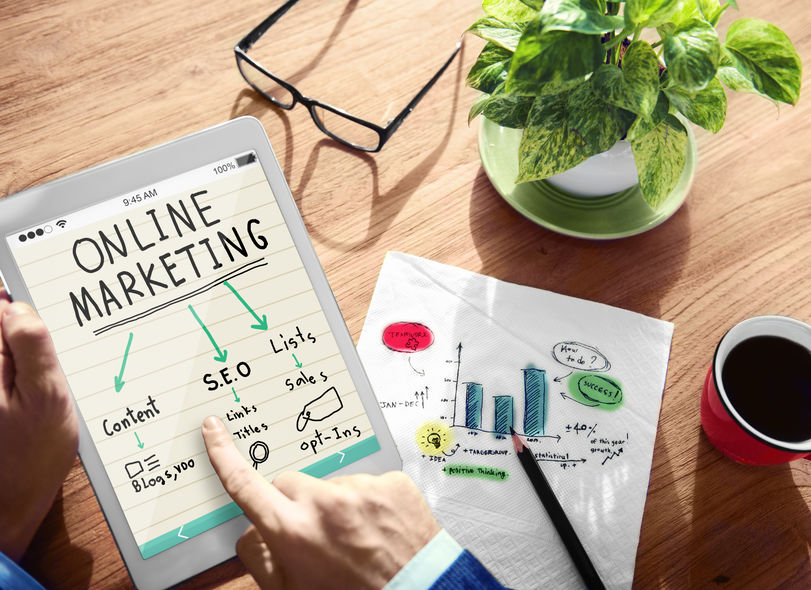 Are you facing a job interview in Marketing? Perhaps you are climbing the career ladder in a PR or Advertising type role? Maybe like the Mad Men characters in the popular TV series you love the thrill of client interaction and selling?
Whatever your reasons for applying for a job in Marketing, you will first have to pass the interview. 
In my experience a marketing interview can be a considerable challenge, however the fact is if you are a good marketing and sales person then you should be able to breeze through the interview.  An interview is after all a communication and selling exercise, two of the skills vital for success in such a career.
In this article I discuss some of the types of questions that can arise in a Marketing job interview and provide some guidelines on how to give successful answers.
Tough Marketing Interview Questions And Answers
Here are some tough marketing interview questions for you to consider. The key is not to be thrown by an unusual or difficult question; after all, the interview is testing just how well you can cope with difficult situations.
What if I said you didn't have the right qualifications for this marketing role?
A marketing interview will include all the usual kinds of questions but some may test you more than others. An important part of marketing is the ability to react quickly and effectively to overcome obstacles or objections, and a recruiting officer for a marketing company may want to test this by putting you on the spot with questions that demand you respond rapidly and creatively. This question could be difficult to recover from as effectively the interviewer is saying you are not suitable. It is the same way a customer may say they do not need or want a product and you must respond calmly, logically and by up selling yourself. While your degree may not be in Marketing for example, talk about the skills you have, your experience and excellent achievements. Ultimately it is a test to see how you can cope with a difficult scenario.
Imagine I ask you to sell this laptop; what would you do?
Marketing is all about an effective sales pitch, and whatever the product there will be common elements in the way you present the product to potential customers, such as stressing the benefits and the value. If you're suddenly asked at interview to outline a campaign for marketing a specific product, maybe a laptop computer or even the pen you carry in your top pocket, you should be ready to respond and not be left floundering. This can be achieved by having thought about it beforehand and preparing general approaches to marketing campaigns that can be tailored to an individual product as necessary. This kind of preparation will ensure a much better chance of impressing your interviewer.
What do you think of our marketing campaigns to date? What changes would you make?
In your research review the various advertising and marketing campaigns the company has used, what the range of products is, and what they sell for. There may be information available about the company's policies or intentions for the future, or some ideas that you can come up with that would be relevant.  With prior knowledge of the campaigns and product(s) you can immediately enter into meaningful discussions with the interviewer. Being pro-active, engaging, and having some positive creative ideas will put you well ahead of a large percentage of the other applicants in the eyes of your interviewer.
Can you tell me about a marketing campaign that you have been involved in and how successful or otherwise it was and why?
A chance for you to shine. Talk through your most successful campaign, taking it step by step, the actions you took and vitally detailing the successful impact. How much did you add to the bottom line in terms of profitability? By what percentage did you increase turnover? How many units did your campaign sell? Strong figures are all evidence givers and can really make a powerful impression.
What characteristics do you have which will help you excel in this job?
Marketing is all about communication, about understanding customers needs and how to fulfil them. You will need to show that you have the technical understanding  of how marketing campaigns work but also the personal skills essential to deliver such campaigns successfully. For example, excellent teamwork, leadership, communication skills, determination, able to use your initiative and enthusiasm are just some potential characteristics. Don't just list these in your answer but mention 3 -4 and for each give an example of a successful achievement.
How to Answer Marketing Interview Questions
Here are tips to help you when answering questions in a marketing interview.
Demonstrate you communication skills: Communication is essential to business so you need to be able to communicate effectively, speaking articulately and fluently. Marketing involves meetings and discussions and the drawing up of documents which must be clearly and legibly set out. You need good communicating skills, both written and oral.
Show your technical ability: Competence in computer skills is essential, and a degree of experience with computers essential. You should have some understanding of how technology and media can be used as part of a campaign.
Social media experience: Give examples of how you have used social media such as Facebook, Twitter, Google+ as part of a successful campaign.
Determination and enthusiasm: Marketing is not a strict 9-5 job, and if you wish to succeed you have to show commitment, determination and enthusiasm.
Show strong people skills:  Some individuals seem to have the instinctive knack of getting on with others, but you may have to learn the skills of manipulating situations to your advantage by encouraging others towards your point of view. You need to show you have faith in your abilities and be able to relate to others and their circumstances and get them to take interest in your products.
Project and time management: These are extremely important skills in the area of marketing. You will need to be able to multi-task and prioritise so that everything gets done at the right time. It is inevitable that there will be deadlines to meet, and failure can be very expensive for your company and cost you personally dearly as well.
More Common Marketing Interview Questions
As with any interview you should prepare for the types of questions you expect to be asked and especially those you fear most. Here are some of the more common questions that might arise.
What are your reasons for wanting to go into marketing?
Have you considered other jobs apart from sales and marketing?
Can you cope with pressure? How do you cope with it?
Can you give me an example of a situation where you were able to convince someone to do something they were not initially in agreement with?
How would you handle a difficult customer or one who says no?
How would you go about developing new leads or markets?
What media channels have you used to get your product noticed by customers?
What key elements would you include in a marketing plan?
For more marketing interview questions and answers visit InterviewGold for Marketing. This effective interview training system is online and you can access with it straight away.