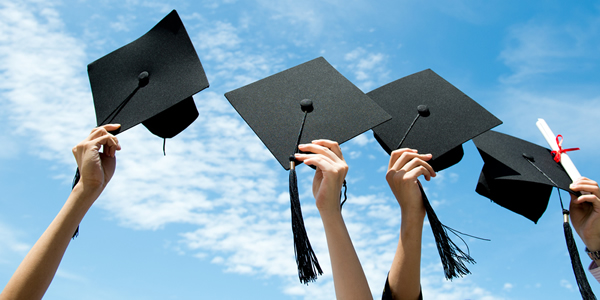 The end of your University life can give rise to a strange mixture of feelings. You'll probably be feeling wistful and perhaps a little sad about the fact that an exciting period of your life has drawn to a close.
You'll be happy that you've met so many new people, made lifelong friends and academically achieved a great deal. You'll hopefully be excited about what life has in store for you over the next few years. However, you might also be feeling lost or uncertain about your job prospects.
Like it or not, everybody has to join the real world eventually – and that means launching your career. If you want to get off to a flying start, you'll need to consider the ways in which you can bolster your interview skills make yourself attractive to potential employers, especially given the current economic climate. Gaining some work experience can be a good way to fill out your CV and develop the sorts of skills that bosses want to see. Is it the best option for you?
It Gives Your CV a Boost
For the average graduate, who leaves education at 21 or 22 having worked only in temporary or casual jobs, writing a CV can prove to be a challenging task. Instead of struggling to be concise, fresh graduates may find themselves dedicating time to stretching out their existing material. A good work experience placement (or two) will enable you to fill up the 'Work' section of your résumé with positions which will impress HR departments, ensuring that your application won't fall at the first hurdle. At this stage, you'll need to start polishing up your interview skills.
It Gives You Something to Talk About
Of course, once you get past the initial stages of a hiring process, you'll need to succeed at a job interview. At this important meeting, you'll be asked questions designed to test your knowledge and abilities. You'll probably be able to rely on your University education to demonstrate your value to a certain extent, but only real work experience can take your interview answers further. Competency based interview questions, popular among HR professionals, are designed to tease out examples of how you applied your skills in the real world. A placement will provide you with these examples, giving employers a positive impression of your usefulness during a competency based interview and showing that you've got what they're looking for.
It's a Chance to Branch Out
Most people opt to follow their passions when it comes to selecting a degree subject, and there's nothing wrong with that. Higher education is a worthwhile experience in itself and there are very few who regret their decision, no matter where they end up. Unfortunately, there isn't a job at the end of every course, and some graduates will find that they need to look for work in other areas. It can also be the case that our 18 year old selves simply made the wrong decision, and that after 3 or 4 years of learning in a particular field, you've had enough.
Work experience can give you the opportunity to develop your skills in another area before seeking a job. That way, you'll be able to feel confident about your suitability and will be more likely to get through the selection process.
It'll Keep You Occupied
Once exams finish in May or June, you'll finally be free – to relax, to party, or to do both – after the stress and boredom of revision. But even the most dedicated (former) student will struggle to fill the time between then and September, when many graduate jobs and schemes kick off. Why not use the time wisely and invest it in some good work experience? This will impress employers and ensure that you don't become too complacent over the summer.
It Might Not Pay
Current conditions in the job market mean that unpaid work experience is still the norm, despite recent negative media attention. Graduates who've used up the entirety of their student loan might find that they are unable to undertake such placements for purely financial reasons. However, if you're able to obtain finance some other way, the benefits could make an unpaid placement worthwhile. It's also worth noting that some employers will pay you a small wage, or at least reimburse your expenses.
You're Only Young Once
The end of University provides a great opportunity for you to take a break from your life and go travelling. There's a reason that post-graduation globetrotting is so popular – this age is the sweet spot when it comes to balancing maturity with responsibility. For most, career aspirations and family commitments will get in the way of long-term travel later in life. Prioritising travel over work experience could be the right answer for those with wanderlust, but be prepared to get stuck into a job search upon your return.