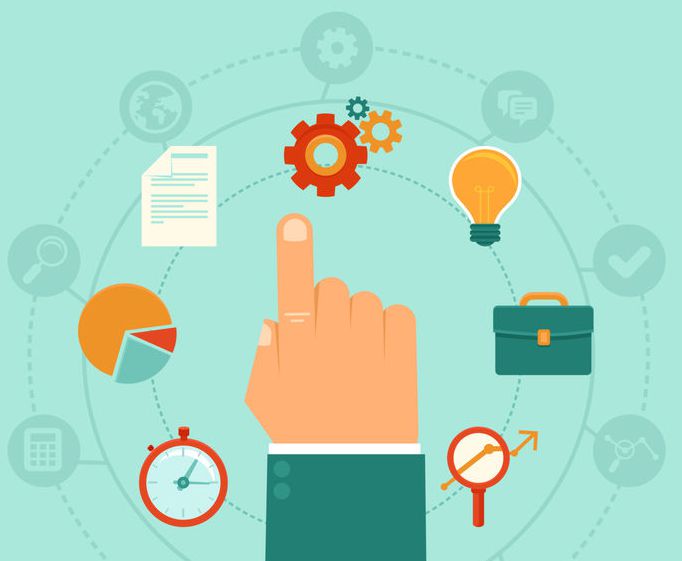 So you have an interview in Administration coming up and wondering what questions they might ask and how to answer them? In this article I outline what to expect in your interview, I list some of the most common questions and I provide great tips on what to include in your answers.
At one level it might appear that the range of potential interview questions is vast, however in reality these are usually limited to the role itself and the key functions. For example, as you know Administration is an important part of every private and public organisation and core tasks involve planning, organising, making decisions, at senior levels defining goals and managing people. Lower level job holders in administration are involved in the day to day running of the organisation and include secretarial activity, data processing, personal assistant (PA) and support tasks.
So once you know what the job entails you can get a good idea of the types of interview questions likely. However it is all well and good knowing the questions, they key is how to answer them correctly and successfully and this is where most candidates lose out.
Common Interview Questions for Administration
There are different categories and sets of interview questions for administration positions at different levels within a company with questions reflecting the many different task areas of an administrator.
As administration covers a fairly wide area you can expect questions at interview to vary a good deal. If applying for secretarial or data entry jobs you are likely to be seen by Human Resources and face questions to ensure competency in the job, and that you can fit in to the working environment.
There might also be practical tasks set to assess typing speed and accuracy and questions regarding your past experience and ability to complete tasks on time.  For senior posts expect questions relating to your ability to manage people, make decision, communicate and lead by example.
Test Yourself With These Questions
Here are some very frequently asked administration interview questions specific to posts such as Secretary and Administration Assistants:
Talk me through your relevant technical skills, experience and educational qualifications.
What would you say are the characteristics of an Administration job holder?
Tell me about a time when you successfully managed a number of tasks at the same time
Talk me through your skills with planning meetings and managing calendars
Tell me about at time when you had difficulty scheduling an important meeting
Describe the steps you would take when arranging a monthly Board meeting
What is your understanding of the Data Protection Act?
Provide an example of a situation where you had to prioritise tasks and what was the outcome?
How do you deal with a large variety of tasks all requiring simultaneous completion?
Provide an example of where you had to deal with a difficult task and tell me how you resolved the issue
Tell me about a deadline that you missed
What would you say is the key difference between and Administration And Management?
Tell me about a time when you showed initiative when completing a task
Give me an example of a time when you communicated complex information to a large audience
Want expert winning answers to any job interview question? Find out more here »
What To Expect In Your Administration Interview
You will be expected to take part in a formal face to face interview most likely in front of a panel and using Competency Interviewing techniques and questions. Indeed depending on the level of the job there may well be several screening steps and interviews to undergo. At a higher level you would need to undergo a more rigorous selection process involving several rounds of interview.
You might begin with Human Resources to check background knowledge, and be expected to complete tests of verbal and numerical skills. After that you could move on to a second interview to test specific competencies such as logical deduction and problem solving, working out strategies and dealing with hypothetical situations.
Tips When Giving Answers To Administration Interview Questions
1. Prepare examples demonstrating your skills: A great tip when preparing your interview answers is to think of situations where you have demonstrated your skills successfully.  Get a copy of the job description and for all of the core competencies listed create an answer using a strong relevant example.
2. Show your abilities: Prepare answers which show your ability to complete common tasks.  There will be a range of basic skills necessary for virtually all those involved in administration, and if you are applying for a position you should certainly have the ability to:
Use common computer software like Microsoft Word, Excel, Access, and PowerPoint, and to write and store documents and prepare graphs.
Handle telephone calls in a friendly and courteous manner, even if under pressure of high volumes of calls.
Be familiar with paper-based filing systems, short-hand, calendar appointment keeping, and producing full documents from notes.
Get on with people, giving and taking instructions, and being courteous and helpful to visitors.
As an applicant you should try to familiarise yourself with as many of the relevant tasks likely to be involved in the company's daily work and to think about the sorts of problems that could arise and how to deal with them.
3. Research the company:The most important thing is to be prepared for your interview and to research both the company in general and the area of work as set out in the job description.
The aim at interview should be to impress, by demonstrating, knowledge of the company, (products/services, sales figures, news, etc.), motivation, and a smart appearance. First impressions count for a lot so you need to put yourself immediately on the short-list of applicants by being obviously qualified, enthusiastic, and personable. Employers are human, and can take an instant like or dislike to someone, but by being likeable you already have a foot in the door.
4. Demonstrate confidence in your answers: Your interview answers should endeavour to show that you are a responsible person, able to work with others, and confident of your ability to complete tasks on time and to top quality.  Don't be afraid to blow your own trumpet, talk about your achievements confidently and efficiently.
How To Succeed In Your Next Job Interview
Practice is vital to success and with the easy to use InterviewGold Online Training your preparation is done for you. You get the questions most likely to be asked and you get expert sample answers so you will know just what to say…and not say. It covers all jobs in Administration including Secretary, Personal Assistant (PA), Receptionist, Administration Staff, Supervisors and Managers and Heads of Department.