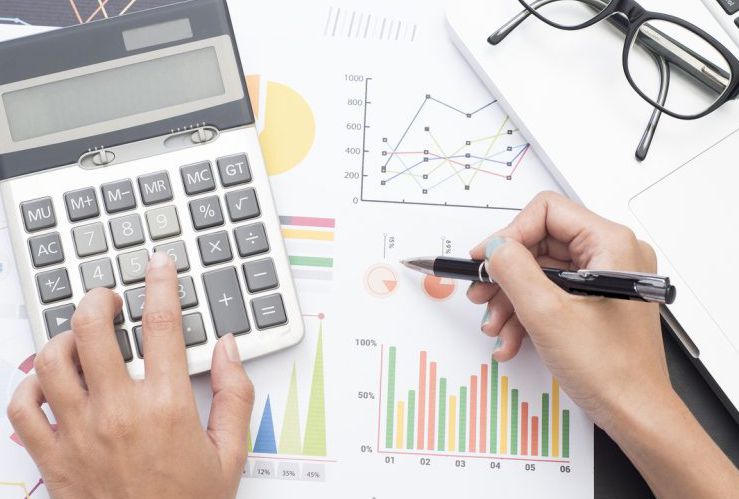 Accounting interviews can be complex with the interview questions reflecting the detailed nature of the work. They will be directed towards finding out how skilled you are and how adept you will be when carrying out your responsibilities.
These tasks can be varied however as you know the function of accounting involves the setting out, interpreting, and communicating of the financial information about a business or company, and hence lies at the very heart of business enterprise.  The communication of information is usually in the form of financial statements going to managers and shareholders that show the economic resources available, profits, creditors, and possibly other relevant material such as projections for the future.
Likewise the skills required will be varied and the accounting interview questions will be specifically targeted towards discovering how competent you are.  For example, expertise required in accounting involves applying mathematics to determine whether a profit or loss is being made over any given period of time, and ultimately whether a business is likely to prosper or fail. Numeracy is a core skill as is the ability to apply the principles of accountancy via day to day accounting, book-keeping, and auditing.
In this article I list some of the most frequently asked accounting interview questions and I detail how to answer so as to score highly.
Accounting Interview Questions Commonly Asked
Technical Accounting Questions
You may be asked to complete tests such as numeric or psychometric tests. In addition you may have a test of your accounting knowledge and this can be in the form of a multiple test or even a case study where provide a broad overview of a set of prepared accounts or financial problem.
Having said that it's also possible that your interviewer may test your knowledge with some specific technical interview questions. The range of questions is impossible to predict however they are unlikely to ask you about something you have not been exposed to before.  Sample technical accounting interview questions for example.
Are you aware of recent tax changes and how they might affect your company?
Can you describe for me your experience in preparing management accounts?
Could you explain the different accounting packages you may have used recently and give me your opinion on which was most useful?
What is your understanding of IFRS9 and how have you incorporated this into your work?
Competency Questions
The interviewer will focus on questions that look for evidence of accountancy-related competencies. You could be asked to relate specific examples of when you have demonstrated the required competency.
Each specific competency will likely be explored with questioning. You can use the following examples to help formulate your own responses to such questions.
Planning and Organising
Tell me about an example of a complex financial project you have handled with precise data analysis requirements and tight time constraints.
How do you keep track of several on-going projects at once without overlooking deadlines?
What work objectives have you set for this year and what steps are you taking to ensure you will achieve them?
Delivering Results
Do you keep track of regulations that may affect both your industry and your accounting position, and, if so, how?
How have you monitored the performance of your team, or compared your own performance with that of colleagues?
How would you go about deciding which tasks to give to which staff members?
Problem Solving
Accounting interview questions will also focus on your ability to assess problems and arrive at logical solutions.
Describe a recent difficult financial analysis problem you have had to deal with.
Could you demonstrate a recent budget preparation, or explain how you would go about it.
How would you manage potential payment problems with your customers?
Judgment and Decision Making
What would you say has been the most significant decision you made at work this year?
Tell me how you have reacted or would respond when someone else's errors were having a knock-on adverse effect on your situation.
Describe a situation where you have received instructions but were not in agreement, and how you handled the situation.
Do you rely solely on your own judgement or mainly take guidance from others?
How to Answer Accounting Interview Questions
Success in answering interview questions lies in preparation, in anticipating the questions and preparing answers accordingly.  Here are some useful guidelines for preparing answers to your accounting interview questions.
1. Refresh your memory of Accounting Principles:
It is all too easy to forget some of the basics especially if you do not use them daily.  Refresh your knowledge of the following and this will help when you are giving your answers:
The principles of accountancy
The principles of auditing
The analysis and reporting of financial data
The management of accounts
Understanding budgets
All IFRS
2. Prepare examples which demonstrate the core skills required
In addition to the competencies mentioned above, other skills required include Analytical ability, Numeracy, Teamwork, and Communication and you should prepare examples of situations where you demonstrated these skills successfully.  In your answers use correct structures for these competency type questions being very clear about the actions you took and the results you delivered.
The accounting profession, like law, is based on honesty and integrity, so you should also prepare examples which show your attitudes and ethics, maybe based on past experiences or hypothetical situations.
3. Research recent changes and  new legislation
Your answers will be expected to show up to date knowledge. Research recent changes to accounting principles, international financial reporting standards and ethical rules concerning accountants practice and obligations. Be aware of recent changes in legislation and how it affects the accounting profession as questions are often asked exploring your awareness of these.
4. Research your prospective employer
Before getting to the interview you want to be fairly sure in your mind that this is a good company to work for by carrying out some research. This will also help at interview if you have some background knowledge of the company, including its standing and general modus operandi. The company's website may have client newsletters, staff profiles, and other information to help.
Get Accounting Interview Questions and Answers
Get winning sample answers to the questions asked in your exact accounting interview from the InterviewGold interview training system. It covers all jobs in Accounting including Accounting staff, Cashier, Clerk, Trainee Accountant, Part Qualified Accountant, Auditor, Qualified Accountant, Finance Manager, Finance Director.
Get job specific Accounting interview question and answers here »